World Maritime day: Master mariners seek facility for effective maritime domain security
…Advise on need for dedicated fishing /general terminal to make Nigeria hub for ECOWAS Trade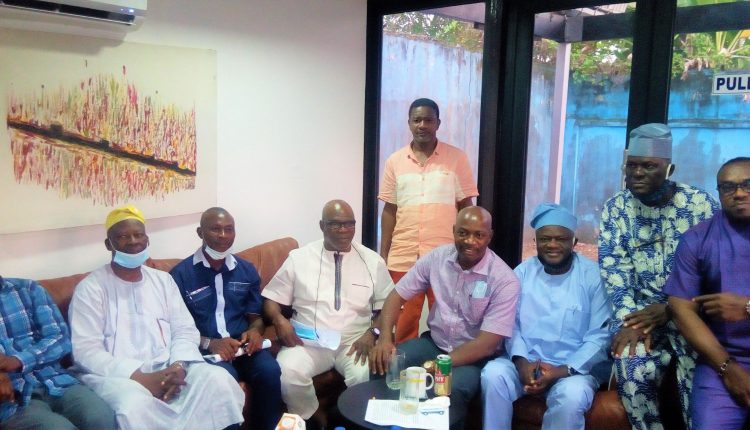 The Nigerian Association of Master Mariners (NAMM) has called for more robust maritime policy that would support a more effective security architecture for the nation's maritime domain.
Sharing the above thoughts on occasion of the World Maritime Day celebration themed 'Sustainable shipping for a sustainable planet,' President of the Association, Capt. Tajudeen Alao, said the nation's potential for becoming a maritime trade hub would require dedicated infrastructure defined within a workable maritime policy.
He added that such policy would support a proper administrative structure to enable the diverse stakeholders play their roles for the good of the sector, while meeting the larger need of sustainability.
"We seek a workable, robust Maritime Policy within a National Transport Policy, to be put into effect so that Nigeria can achieve without destroying the ocean and environment for future generations – we are committed to safer shipping, Cleaner Ocean and secure marine environment.
"We want a dedicated fishing habour, a dedicated general/passenger terminal for ECOWAS Trade.
"If our water is our source of livelihood as a nation, then we should be able to protect it.
"We should be able to have enough patrol boats to station like 10 outside Lagos, 10 outside Warri, 10 outside Port Harcourt, 5 outside Calabar.
"Then, we should be able to man all the estuaries where water enters the ocean. Put naval bases there and have helicopter that would go for surveillance."
He noted that with a good number of  security patrol boats, Nigeria would do much more in security of the maritime domain with operations covering  deterrent, detection and destruction, as he added that "If they know you are there, detect them, there would be deterrent."
Capt. Alao highlighted the fact that it remained the political responsibility of the government to buy the patrol boats, while stakeholders could get involved for their maintenance.
He added that it had become an urgent necessity for Nigeria to own national fleet, so that she is able to actively participate in the shipping of cargo that the nation generates, rather than lose out in it to foreign businesses.
"It is pertinent to reiterate that the maritime sector with shipping as its central nervous system is the principal facilitator of at least 95 per cent of our trade, including oil and gas. Yet, most of the oil rigs in our waters and vessels which service them are owned and controlled by foreigners in defiance to Cabotage regulations.
"We must seek to balance the economic, environmental and social dimensions of sustainable development. If we do not strive to balance the three dimensions, we will erode our political gains in the international maritime community and we will continue to generate cargo into the world freight market, but unable to flag ships to carry the cargo.
"If this continues, we will not be able to train seafarers successfully, for lack of practical sea experience, and our efficient port terminals will depend on foreign management.
In his contribution, Captain Ade Olopoenia, a former president of the NAMM, also spoke in support of the need for a national maritime policy, to have entrenched framework for operation in line with global practices.
According to Olopoenia, a lack maritime policy would make it difficult for stakeholders to work within a strategy towards a single goal.
He said: "It is the policy that will make you do things the right way, consistent way. If you have your policy, you can now have the plan. When you have the plan, you have the strategy for implementation of the plan."
Also at the event were Captain Adewale Ishola, a former president of the NAMM; the Reverend Canon Bimbo Aduroja; Prince Olayiwola Shittu, a former president of the Association of Nigerian Licensed Customs Agents (ANLCA), representatives of the Mission to Seafarers, Lagos, members of the Merchant Navy and a host of maritime stakeholders.